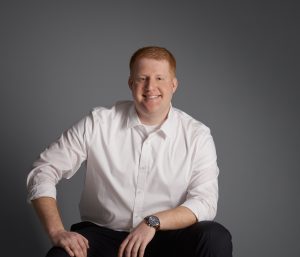 AKRON, Ohio (OCTOBER 30, 2019) — Akron Area law firm Harpst Becker is expanding its legal team with the addition of Isaac Borsh. Serving as a law clerk for Harpst Becker, Borsh recently earned his Juris Doctorate from The University of Akron School of Law with a certificate in Health Law. Borsh graduated with honors and cum laude while also serving as an Assistant Editor of the Akron Law Review. He is an active member of the Akron Bar Association and the Ohio State Bar Association.
"We are proud of Isaac's accomplishment and thrilled that he will be staying with Harpst Becker," said John Becker. "It's an exciting time for Isaac and the rest of the team as we continue to grow the firm and our legal services."
Borsh begins his career under the tutelage of experienced business lawyers with daily exposure to a wide array of commercial transactions, civil litigation issues and employment matters. His background includes working in-house as well as clerking at Harpst Becker, where he learned how to best serve business clients by maximizing the lawyer-client relationship.
Located in Uniontown, Ohio, Harpst Becker represents clients throughout Ohio and nationally in the construction, insurance, nutraceutical, trucking, commercial credit, manufacturing, and other industries. Additional information about Harpst Becker is available at harpstbecker.com.